New research validates the Immunoscore as a new component of a TNM-Immune classification of colorectal cancer.
Immunoscore, an in vitro diagnostic test that predicts the risk for recurrence in patients with early-stage colon cancer by measuring the immune response at the tumor site, represents a paradigm change in understanding the evolution of tumors and predicting their aggressiveness, according to its developers. The research, conducted by a consortium of 14 centers in 13 countries, appears in the Lancet (2018;391[10135]:2128-2139).
"The Immunoscore will not replace the TNM staging, but [it] optimally should be associated with the histopathological classification. This should give rise to a new prognostic standard, the TNM-I (Immune)," said Franck Pages, MD, PhD, a professor at the Hopital European Georges Pompidou, in Paris, who led the new study. The Immunoscore is available as a diagnostic medical device for clinical use in Europe, and within a U.S. laboratory certified as compliant with Clinical Laboratory Improvement Amendments (CLIA).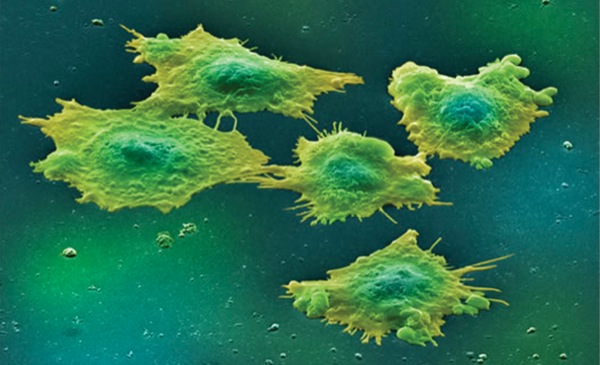 Patients with colon cancer are currently staged I, II, III and with TNM classification, with T referring to the extent of the primary tumor, N referring to the number of nearby affected lymph nodes, and M referring to the presence of metastases. The current classification system provides limited prognostic information and does not predict response to therapy. Multiple ways to classify cancer and to distinguish different subtypes of colorectal cancer have been proposed, including morphology, cell origin, molecular pathways, mutation status and stratification based on gene expression. All of these parameters rely on tumor-cell characteristics (J Pathol 2014;232[2]:199-209.
The Immunoscore has been in development for roughly a decade. The researchers validated the Immunoscore in 3,539 patients with TNM stage I-III colon cancer; patients with a high Immunoscore had the lowest risk of recurrence at five years. The Immunoscore association with time to recurrence was independent of patient age, sex, T stage, N stage, microsatellite instability (see article, page 20) and existing prognostic factors (P<0.0001). Of 1,434 patients with stage II cancer, the difference in risk of recurrence at five years was significant (hazard ratio, for high vs. low Immunoscore, 0.33; P<0.0001).
Immunoscore had the highest relative contribution to the risk for all clinical parameters. Dr. Pages said the Immunoscore will be useful to identify patients with localized stage II colon cancer who could benefit from adjuvant chemotherapy.
"Whether patients with stage III tumors and a high Immunoscore could be eligible for a reduced chemotherapy regimen, or even an absence of chemotherapy, has now to be investigated," Dr. Pages said. "The Immunoscore could provide an actionable predictive biomarker for response to chemotherapy and immunotherapy. This is currently being evaluated."
Adam Snook, PhD, an assistant professor in the Department of Immunology and Microbial Pathogenesis at Thomas Jefferson University, in Philadelphia, who was not involved with the research, said the TNM-I will replace the TNM classification system in the United States in the near future. "Currently, TNM classification is by far the best predictor of what is going to happen with a patient with colon cancer," Dr. Snook said. "But the Immunoscore is actually better than TNM in predicting what is going to happen to colon cancer patients."